ATHENS

CYCLADIC ART MUSEUM

SALVADOR DALÍ; Singularity and Myth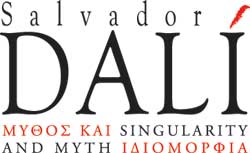 OCTOBER 24, 2002 – JANUARY 23, 2003

The exhibition, presenting thirty paintings and a piece of sculpture by the surrealist master, is being organized in collaboration with the Gala – Salvador Dalí Foundation (Figueres, Spain) and the Museo Reina Sofia in Madrid. SALVADOR DALÍ; Singularity and Myth focuses on the artist's idiosyncratic personality. Dalí left his palpable mark on 20th-century culture by means of his visionary art, which in effect changed the way we now view the world. Time and History, Love and Sexual frustration, Modern man and his anxieties are some of the perpetual topics of Dalí's work, mostly orchestrated over the underlying theme of Humanity and its myths, ancient or contemporary. The title reflects Dalí's painting Singularities (1935), in which the artist makes a tongue-in-cheek comment regarding his own eccentric personality and the myth that was surrounding it already in the 1930s.

With the generous grant of the Fundación Gala-Salvador Dalí and in collaboration with the Museo Nacional Centro de Arte Reina Sofia.
Please share your opinion of it with other travelers. Write a review!