ATHENS

CYCLADIC ART MUSEUM

The Ancient Greek Art Collection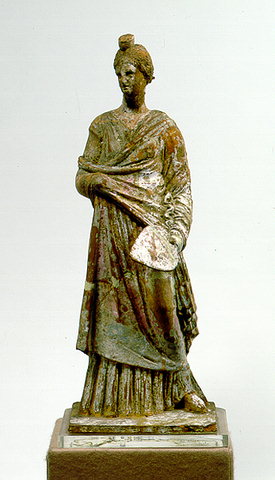 This exhibition includes Greek artefacts from the Bronze Age (2nd millennium BC) through to the Late Roman period (4th century AD). Most important categories of Greek art are represented by significant examples – pottery, terracotta figurines, sculpture, metal and glass ware, jewellery, and a good collection of coins from the Cyclades. The Greek Collection is exhibited on the 2nd floor of the main building.

In the picture: ďanagra figurine. Terracotta representing a female figure. Boiotia, c. 325-300 B.C.
Please share your opinion of it with other travelers. Write a review!