ATHENS

CYCLADIC ART MUSEUM

The Cycladic Collection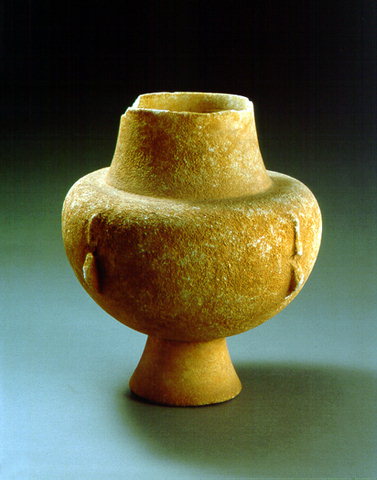 Active on the Cyclades, a cluster of islands in central Aegean, between 3200 and 2000 BC, the Cycladic culture may now be studied only by its archaeological remains. The collection exhibited on the 1st floor of the main building contains 350 objects representative of every phase or type of artefact those islanders have left us, be that marble sculpture, pottery, or metal ware. Among the exhibits, the marble figurines claim prime position. They represent human figures, mostly female, with the arms folded above the belly. Their abstract form has intrigued many contemporary artists. The collection includes representative examples from all the figurine types, as well as a multitude of marble and clay artefacts.

In the picture: Candela. Marble vessel. Early Cycladic I period (3200-2800 B.C.).
Please share your opinion of it with other travelers. Write a review!