ATHENS

NATIONAL ART GALLERY

Cecco da Caravaggio - Youth with musical instruments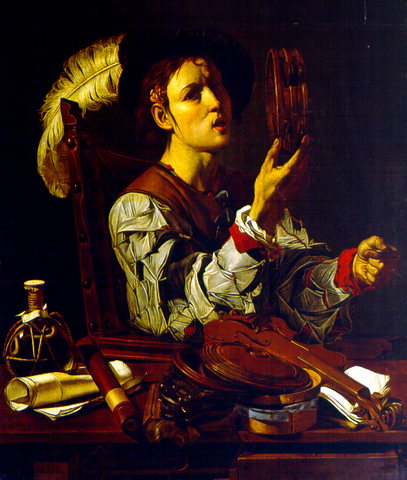 Cecco da Caravaggio
Youth with musical instruments
oil on canvas
inv. no 133
dimensions: 1,155 x 0,985m.

This is also true of the "Youth with Musical Instruments" by Cecco da Caravaggio (active ca. 1610-1620) a follower of the radical trends of the great revolutionary in art Michelangelo Merisi da Caravaggio (1573-1610).
Please share your opinion of it with other travelers. Write a review!