ATHENS

NATIONAL ART GALLERY

Giannis Spyropoulos - Triptych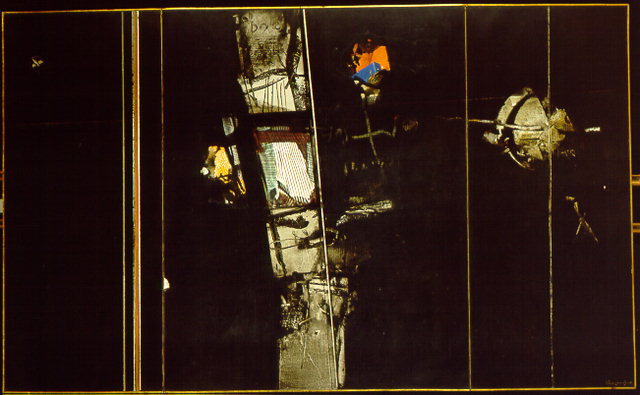 The further course of Greek painting was to have all the characteristics of modern art as it developed in Europe and America while maintaining its particular character. Some of the most characteristics representatives of that period are Giannis Sypiropulos, Panagiotis Tetsis and Dimitris Mytaras.

Giannis Spyropoulos Triptych (1960) oil on canvas inv. no 8474 dimensions: 1,62 x 2,70m.
Please share your opinion of it with other travelers. Write a review!