ATHENS

HISTORICAL MUSEUM

Ethnographic Collection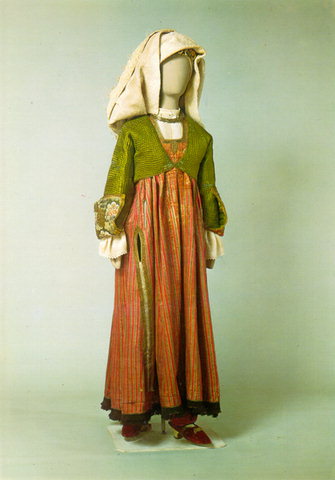 The Ethnographic Collection of the National Historical Museum includes items representative of Modern Greek folk art. Traditional regional costumes, jewellery, embroidery, textiles, as well as metal, ceramic and wooden objects of functional and/or decorative use make up a rich collection, and part of the museum's permanent exhibit.

Festal costume from Lemnos, 18th century.
Please share your opinion of it with other travelers. Write a review!