ATHENS

HISTORICAL MUSEUM

Popular Lithographs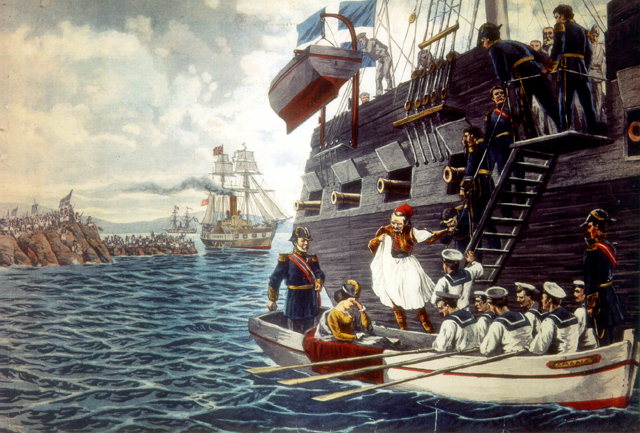 Greek and foreign colour lithographs which circulated from the middle of the 19th century to middle of the 20th century, created mainly by popular artists, inspired by the political, historical and social trends of the times. They were printed so as to make the recorded image more accessible and pleasing to the general public.

The collection covers the most important stages of Modern Greek history:


The fall of Constantinople (1453)
Turkish rule (1453-1821)
Greek Revolution of 1821
The Reign of King Otto (1833-1862)
The reign of King George I (1864-1913)
The regional liberation movements (Crete, Macedonian Struggle 1904-1908)
Greco-Turkish War of 1897
Balkan Wars (1912-1913)
First World War (1914-1918)
The Asia Minor Campaign (1919-1922)
Greco-Italian War (1940-1941)

In the picture the exile of Otto in 1862
Please share your opinion of it with other travelers. Write a review!